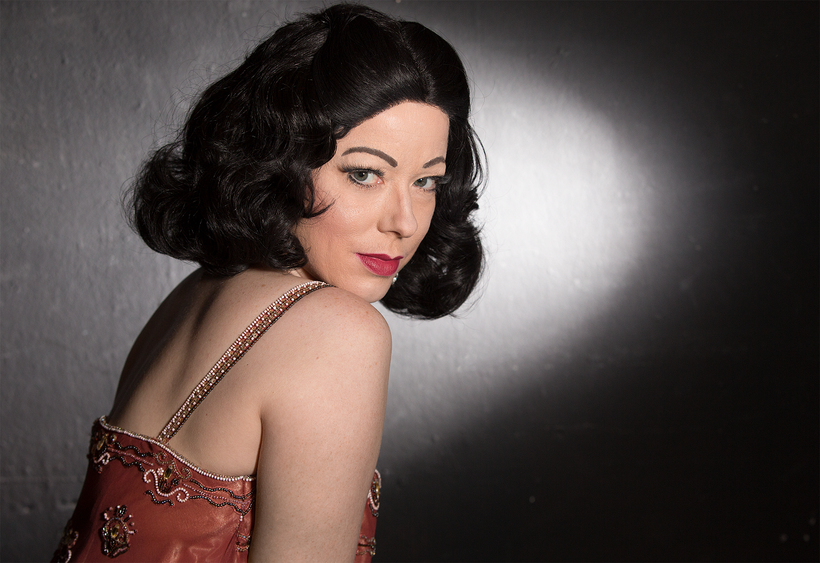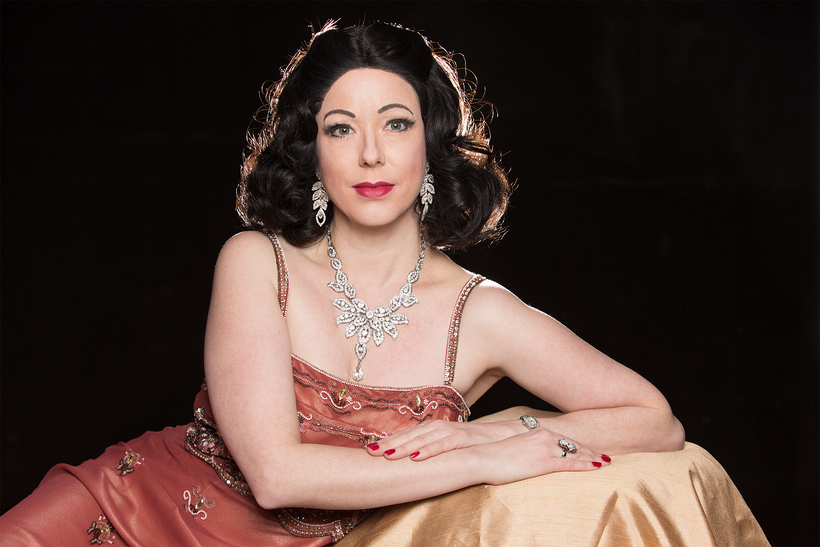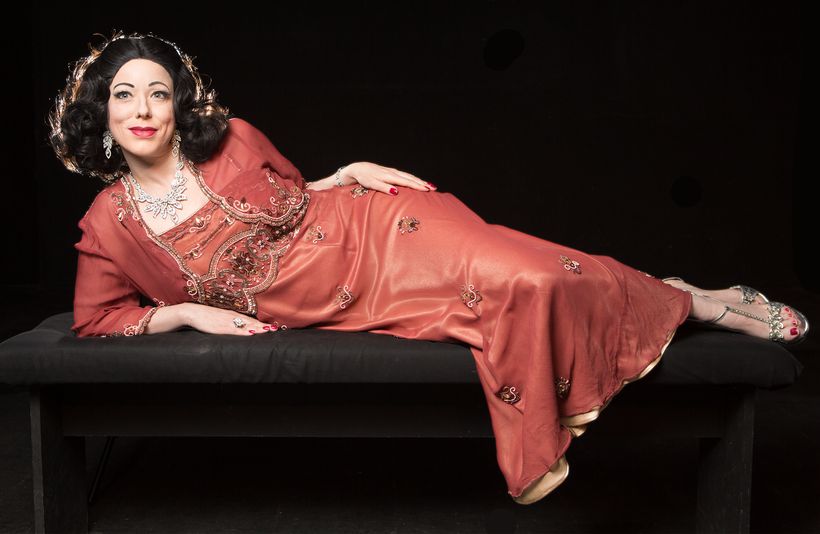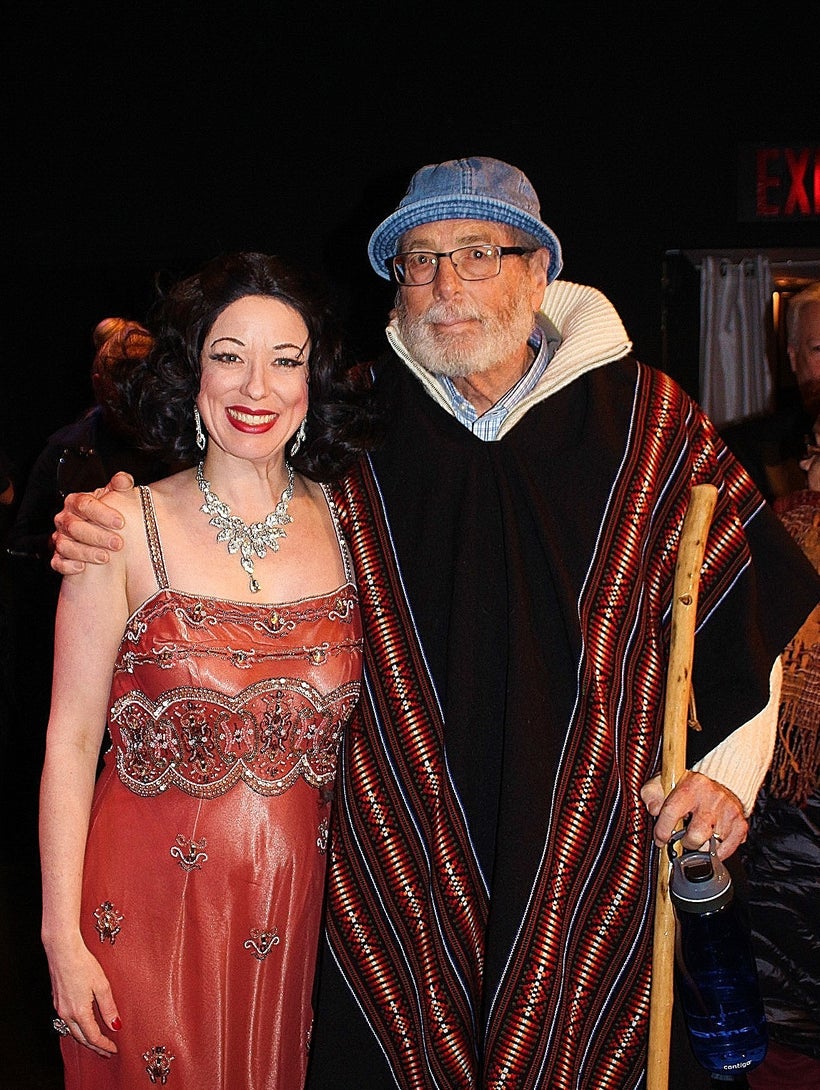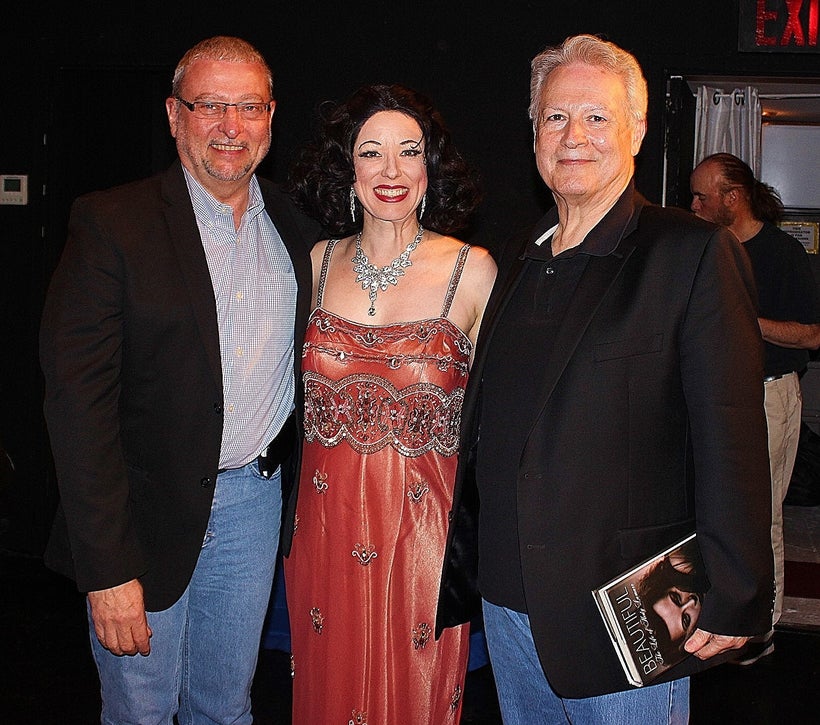 (This post originally appeared on The Huffington Post on Apr 29, 2017.)
As a sex symbol, Hedy Lamarr may not be as well-known among our younger generations in the same way that such enduring female icons as Marilyn Monroe, Rita Hayworth, or Jean Harlow are today. In her heyday, however, the Austrian-born actress was considered to be one of the most beautiful ladies of the silver screen. More than just a glamour queen, there was another side to Ms. Lamarr: She was an intelligent woman who invented the frequency hopping and spread spectrum technology which made our omnipresent wireless communication possible today. Lamarr's biography is overripe for rediscovery, and 2017 seems to be just the right time to honor this true modern-day heroine. In addition to Alexandra Dean's new documentary Bombshell: The Hedy Lamarr Story, which premiered at New York's Tribeca Film Festival this April, award-winning actor/writer Heather Massie has created HEDY! The Life & Inventions of Hedy Lamarr. The lively one-woman theater piece enjoyed a sneak preview at New York City's WorkShop Theater before launching an upcoming run this June. In HEDY!, Massie channels the iconic star and shares a retrospective of her life, which was fascinating both personally and professionally. As Ms. Lamarr, Massie speaks directly to the audience— vividly yet matter-of-factly, and often very humorously— about her inimitable journey from "simple Austrian girl" to performer to inventor. In a world where girls and women often face a conflict of sorts about being valued for their looks rather than their minds, the story of Hedy Lamarr remains more fascinating, important, and inspiring in 2017 than ever.
In the intimate setting of the WorkShop Theater, the audience was warmed up for HEDY! with titillating footage created just for this production. Photographic stills of the real Hedy Lamarr are interspersed with black-and-white moving imagery of Massie as Lamarr. For the audience, it was often challenging to tell which image was the real Lamarr and which was Massie. That's because the younger actor truly transforms herself into the star, right on down to Lamarr's characteristic Viennese accent and her striking appearance. As aficionados of classic Hollywood know, Hedy Lamarr had a unique look that, as is pointed out later on in the show, was mimicked by her fans: Women of the era began parting their hair in the middle and running to the beauty parlor to color that hair to match the actress' trademark brunette hue. But if there's one thing that the audience learns in HEDY!, however, it's that Ms. Lamarr was much more than a pretty face. The woman who was born Hedwig Eva Maria Kiesler was likely much more proud of her work as an inventor than as a cinematic icon. (One of Massie-as-Lamarr's lines says it well: "Any girl can be glamorous. All you have to do is stand still and look stupid!") The world, it seems, was slow to pick up on that fact: It seemed inconceivable to many that such a beautiful woman could also be a technological pioneer. But before the lovely Ms. Massie even appears on stage in HEDY!, the audience was treated to a cacophony of modern day cellphone ringtones, reminding us that in this era of 24/7 communication and information, we have Hedy Lamarr largely to thank.
As Lamarr, Massie shares the tantalizing anecdotes of Hedy's famous (and sometimes infamous) life in the public eye, including the story behind her notorious nude scene in the 1933 German movie Symphony of Love, renamed Ecstasy. (Cinemaphiles, take note: This was also the first time a female orgasm was shown on the big screen in a non-"blue" movie. We hear a funny story behind that scene too…) We learn about how Lamarr escaped from Austria and from her oppressive second husband— and it's a drama that's more astonishing than anything a script writer in Tinseltown could create. And, of course, there was Lamarr's rise as a Hollywood star, which brought worldwide fame in movies such as Algiers in 1938 and Samson and Delilah in 1949. There would be more movies and more marriages. Motivated by the horrors of World War II (particular the tragedy of the European Jews), Lamarr found a more wide-reaching calling in the hopes of "doing her part" and fighting the Axis for her adopted country of America. Her efforts would lead to the invention of what would be the technological antecedents to Wi-fi, GPS, and Bluetooth.
In a balance of high energy and poise, Heather Massie is no less than captivating. HEDY!is indeed a one-woman show, but Hedy Lamarr is not the only character which Massie brings to life on the stage. Throughout the telling of this one-of-a-kind life story, Massie incorporates Lamarr's many friends, lovers, and fellow celebrities into the piece. In Lily Tomlin-esque fashion, Massie is able to make her transformations between characters instantly, without the use of costume changes or long gaps between moments, before fluidly becoming Ms. Lamarr again. When those characters include such diverse and distinctive personalities as Louis B. Mayer, Clark Gable, Charles Boyer, and Bette Davis, that indeed proves to be an impressive ability for any actor.
HEDY! The Life & Inventions of Hedy Lamarr is an intimate and immersive theater experience. As with the real Hedy Lamarr on the big screen, we are initially awed by Heather Massie's beauty and presence when she first enters the stage. But shortly afterward, we become engrossed with her performance, presented with great reverence and, yes, intelligence. Intelligence overpowering beauty? Hedy Lamarr herself would no doubt be proud!
HEDY! The Life & Inventions of Hedy Lamarr launches on Sunday, June 18th at The LaTea Theater at The Clemente, 107 Suffolk Street, New York City. Visit www.HeatherMassie.com/Hedy for showtimes and more information.