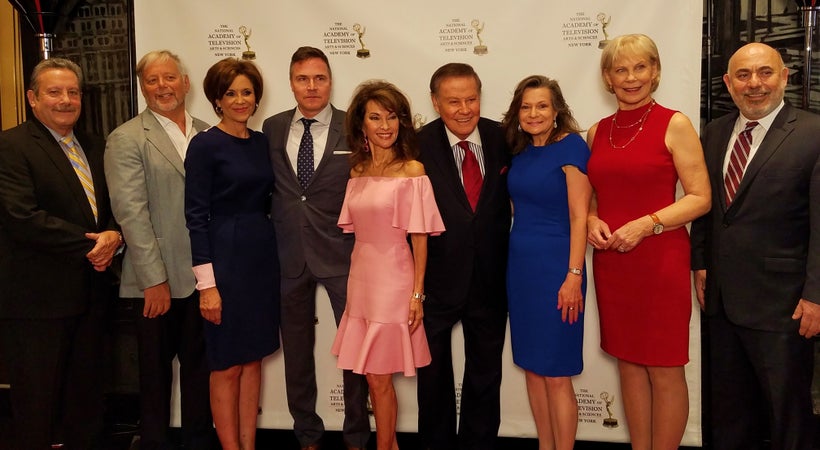 (This article originally appeared on The Huffington Post on 12/4/17.)
Movers and shakers in the world of television— both in front of the camera and/or behind it— were honored in a big way on Thursday, November 30th, with the second annual The National Academy of Television Arts & Science (NATAS) New York Chapter's induction of their Gold and Silver Circle Honorees.   Held at Manhattan's famously glamorous The Lambs Club, there were 11 esteemed inductees altogether: nine Silver and two Gold.  The Silver Circle was designed for individuals with 25 or more years of service in the media industry, while the Gold Circle honored those with 50 or more years of service.  As President of NATAS New York Chapter Denise Rover declared at the start of the ceremony,  "The eleven people who will be recognized today are part of an elite group of media professionals who have made significant contributions to our industry… We celebrate their accomplishments and their presence here in New York. Today's illustrious honorees have distinguished themselves in their positions, amongst their peers, and in our community."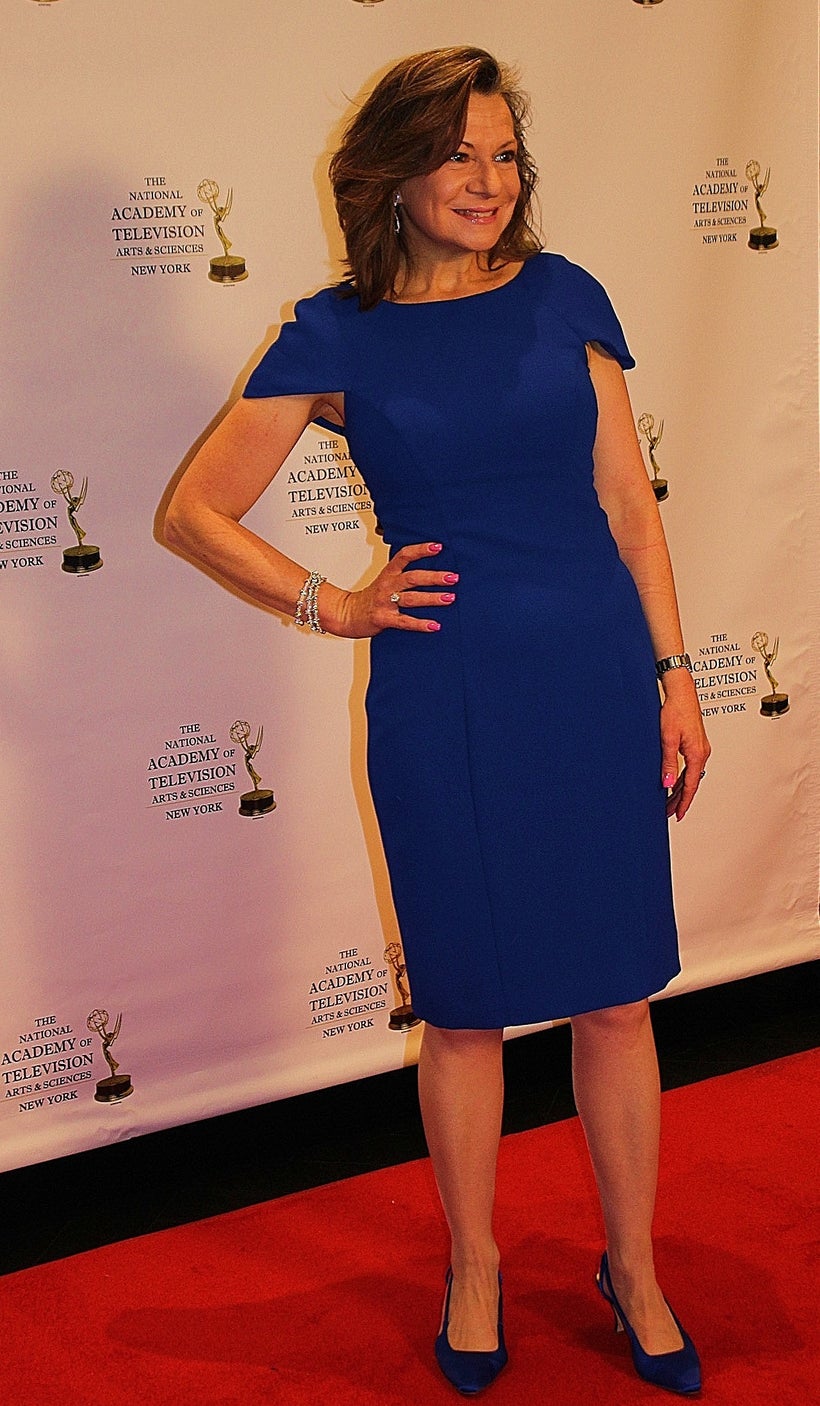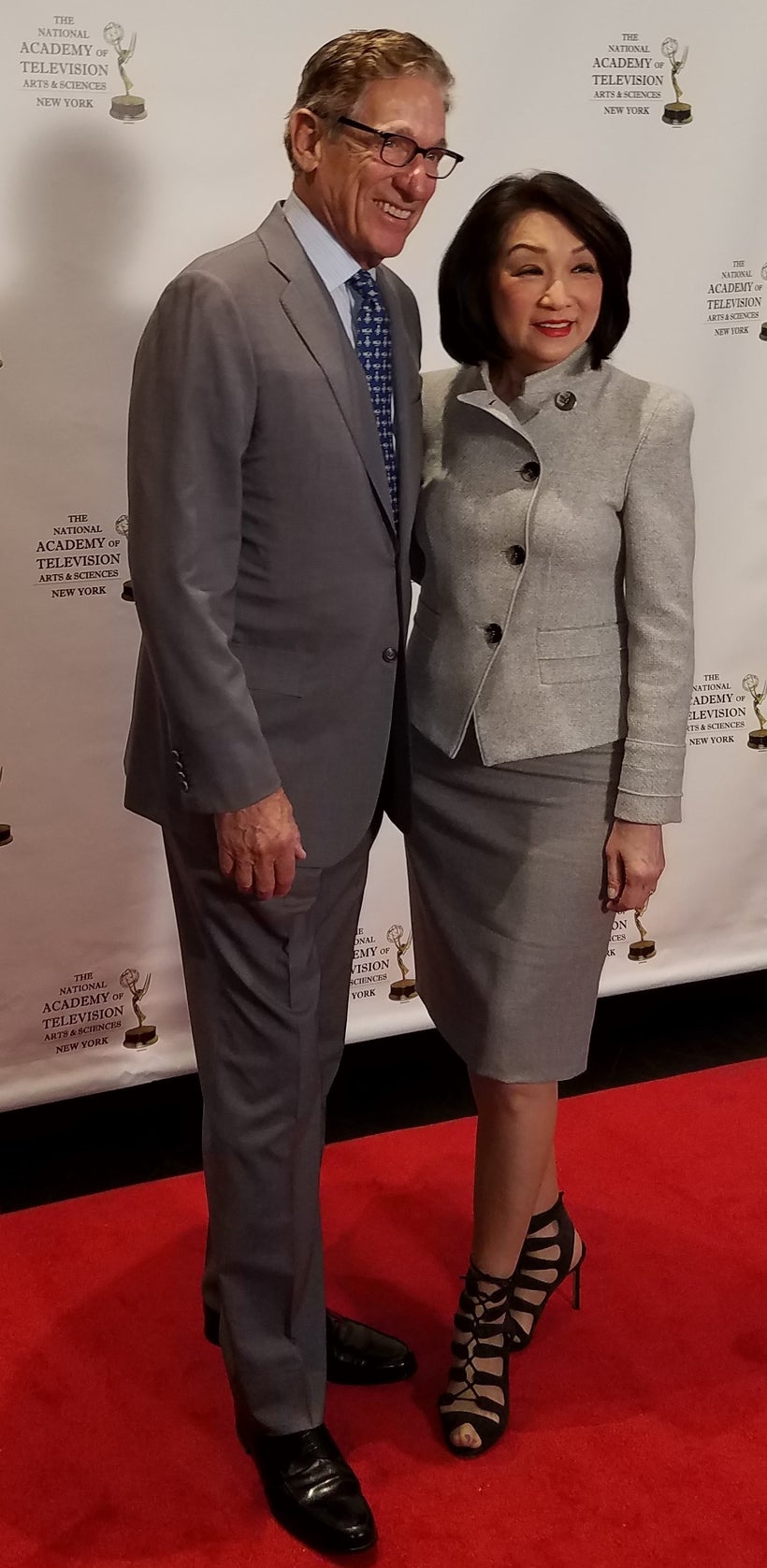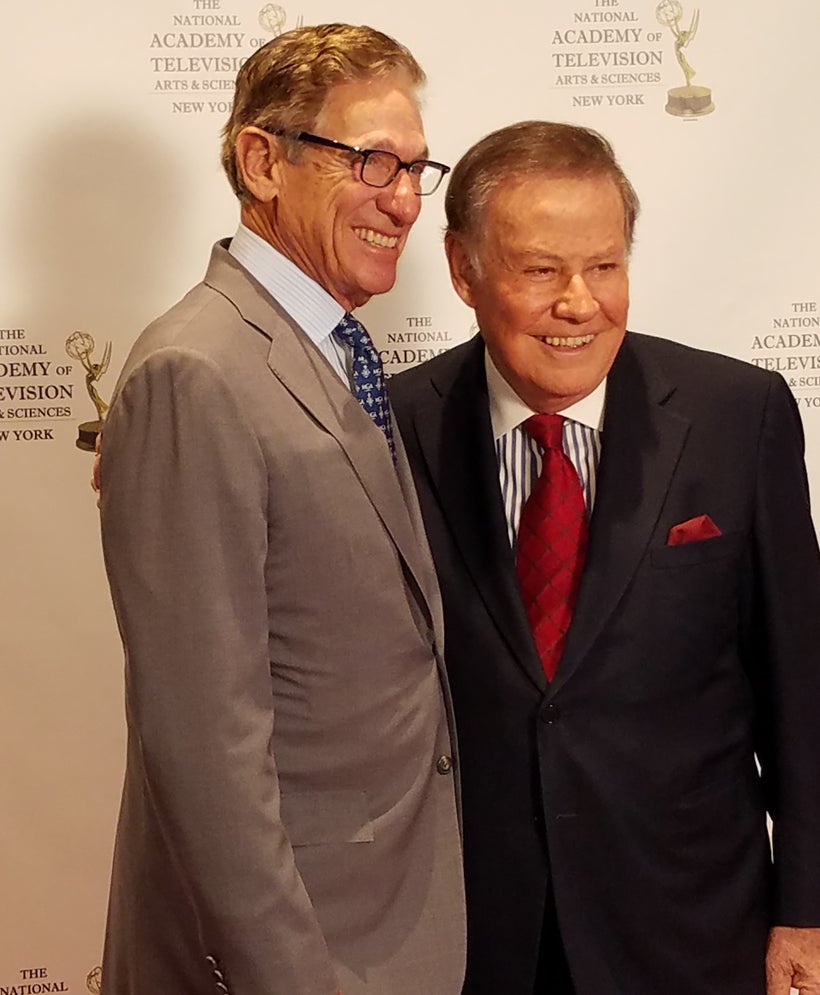 What makes someone worthy of being a legend in the ever-evolving world of television? One of the two Gold Circle honorees, TV icon Maury Povich, mirthfully offered that it was largely about sheer longevity: "There's only one way to get here… and that's to hang around!"   While hearing the inductees' acceptance speeches, however, every lucky guest in attendance was reminded that there was much more involved as well.    Recurrent themes of the event included following one's creative calling, knowing the importance of both individual professionalism as well as teamwork,  having loyalty to the audience, and sticking to the enduring value of… well, that good old-fashioned work ethic.
But of course, the afternoon was first and foremost a celebration.  The event kicked off with a walk down the red carpet and then lunch.  The Lambs Club's famous cuisine was rivaled, however, with the seemingly endless buffet of the proverbial "food for thought" that followed.  The first honoree was Mr. Povich.  The millennials know him from his hit show Maury, but even the biggest self-proclaimed pop culture fanatics would be awed after learning about Povitch's long and diverse history in broadcast television through the decades.  The talk show monarch was introduced by someone who should know a thing or two about his career:  his wife Connie Chung.  Chung, of course, also knows a thing or two about breaking barriers in television herself.  Among other accomplishments, she's a multiple Emmy winner, and was the first woman to co-anchor the CBS Evening News.  On this day, Chung got a chance to show her funny side.  Her intro— so casually delivered, but often laugh-out-loud hilarious— perfectly set the tone for the event: a ceremony which was both lighthearted yet provocative and inspiring— and, I might add, never less than fascinating. These honorees all shared a seemingly infinite number of priceless anecdotes from their long careers. Joining Povich in the newly formed Gold Circle was Pix 11 Senior Correspondent Marvin Scott, member of the New York State Broadcasters Hall of Fame and recipient of 11 Emmy Awards for journalistic achievement. After 50 years, he's looking at the future as much as looking back at the past, sharing with the audience,  "It continues to be an exciting journey for me.  No two days are ever alike.  It's all an education: an intrepid journey indeed— from walking through the coal fields of West Virginia with a young Senator named John F. Kennedy seeking the Presidency, to traversing the highways of the South with Martin Luther King, to a midnight interview with Yasser Arafat in a finished basement in Beirut, to  sitting in an underground bunker at the Suez Canal… and even to a visit in an opium den in Cambodia…." As a reminder of the humanistic side of being a journalist, he added, "I have to tell you: Fifty years in this business, and I'm prouder of nothing more than those visits with the troops on six occasions… and bringing them a taste on New York in the form of bagels, hot dogs, and cheesecake.  They loved it."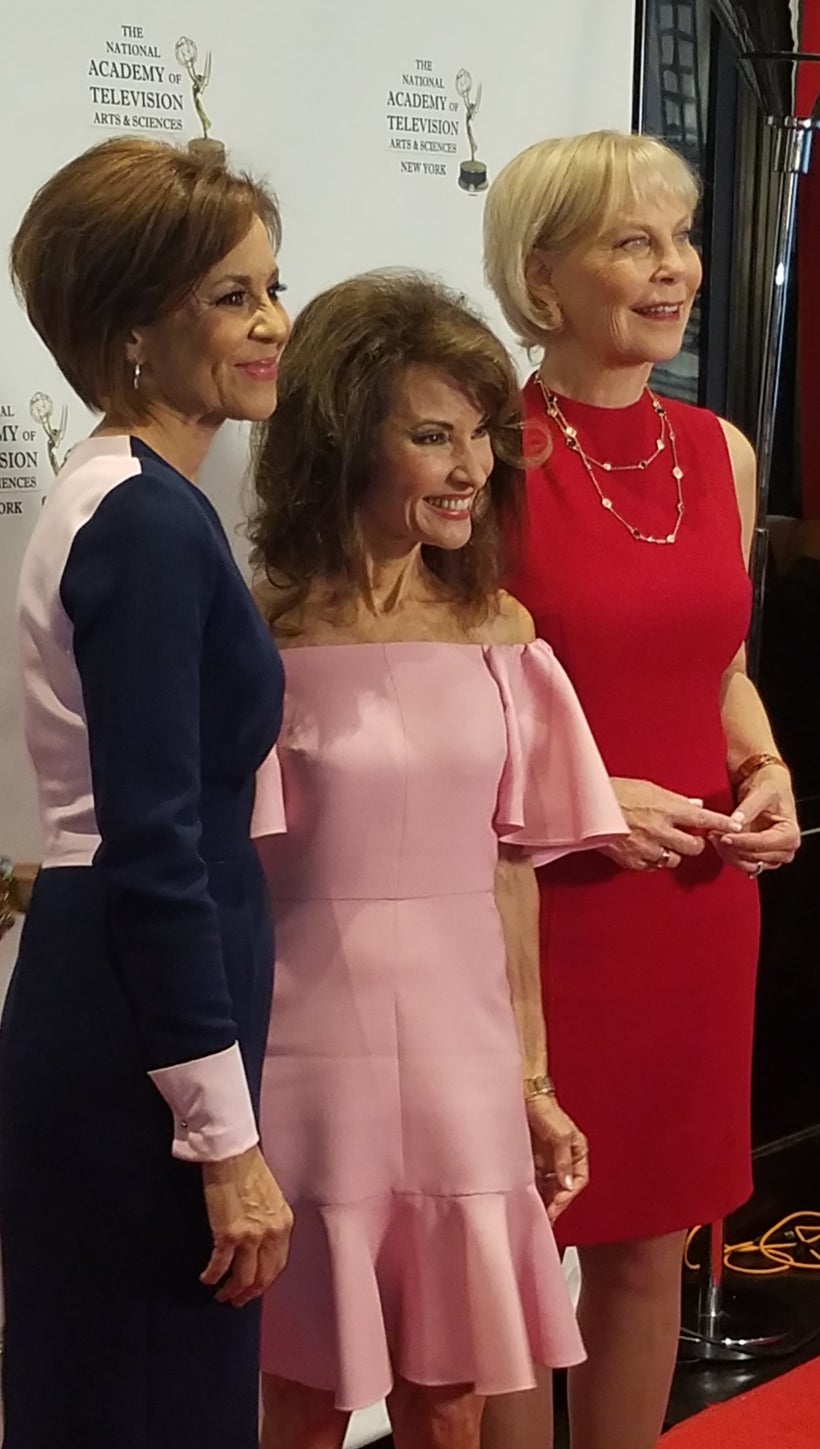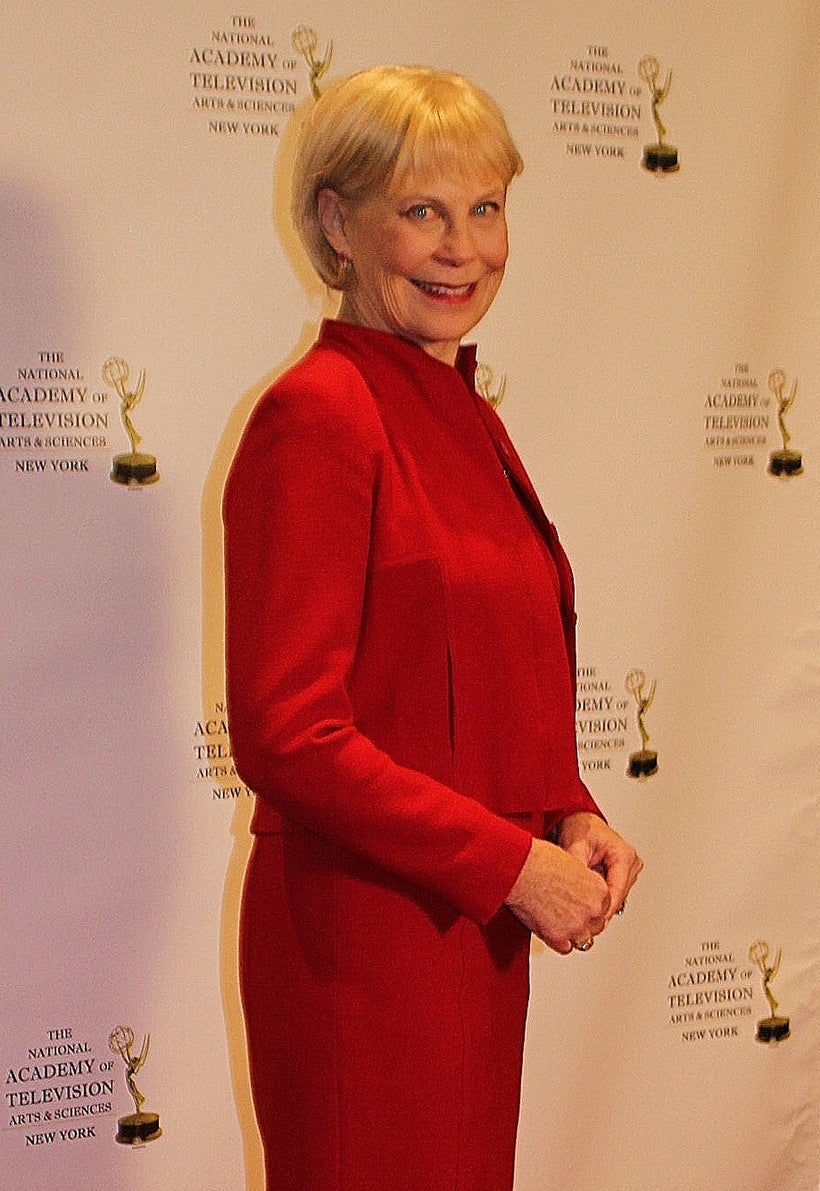 The Silver Circle Class of 2017 was then presented, with honors going to nine widely diverse inductees― many of whom broke barriers of gender, race, and ethnicity, and allof whom had been recognized with previous accolades for their past work: CBS 2 News Anchor Dana Tyler, CBS Television Stations Senior Vice President of Creative Services Bruce E. Brauer, WXTS Noticias Univision 41 News Director Esteban Creste, WGRZ-TV Chief Photojournalist Andy DeSantis, News 12 Networks President Pat Dolan, Director of WABC Eyewitness News Mark Fetner, YES Network President of Production and Executive Director of Programming John J. Filippelli,  NJTV News Anchor Mary Alice Williams, and actress/performer Susan Lucci.  Introduced by Denise Rover as a "career multi-tasker", multi-hyphenate (lawyer/author/journalist) celeb Megyn Kelly presented the Silver Circle distinction to her good friend Ms. Lucci: "She needs no introduction, but I will give one anyway!  For nearly five decades― which seems impossible when you look at her― our next honoree stole America's heart while playing the famed and fiery woman you love to hate, Erica Kane, on ABC's All My Children… and then the flamboyant and fabulous Genevieve Delatour on Devious Maids… not to mention so many other memorable roles in between."  Kelly added, "She's a legend. That's clear.  That's an overused term― but in her case, it's true!" In a room full of infinite talent and just as infinite a number of inspiring stories, Lucci's captivating acceptance speech was a bona fide crowd pleaser, with such delicious tidbits as, "Standing here in front of all of you today: I didn't go to Afghanistan.  I didn't see Martin Luther King in Washington, or tell the story of the burning buildings in the Bronx… Erica Kane, on the other hand, staged a prison break by helicopter while dressed in a wedding gown and high heels.  And she did fight a grizzly bear― and won!  So, I had some great experiences as Erica Kane!"
In just over two hours, NATAS New York Chapter's Gold and Silver Circle induction ceremony was an uplifting  reminder about the commitment, integrity, and work ethic that our journalists and reporters adhere to.  With the politically-colored phenomenon of "fake news" (real or imagined) permeating our culture, it was a welcome touch that the event was largely apolitical, with the exception of a few lighthearted jokes. (When introducing husband Povich, Chung cheekily declared, "No 'fake news' here today!  I'm 70.  He's 78!"to wild applause.) Rather, as mentioned before, the event  focused on the longevity and loyalty of those who bring us the facts while also giving us lucid entertainment value.  With 2018 on the horizon, the future of television is looking more vibrant than ever— giving new meaning to the term "high definition"!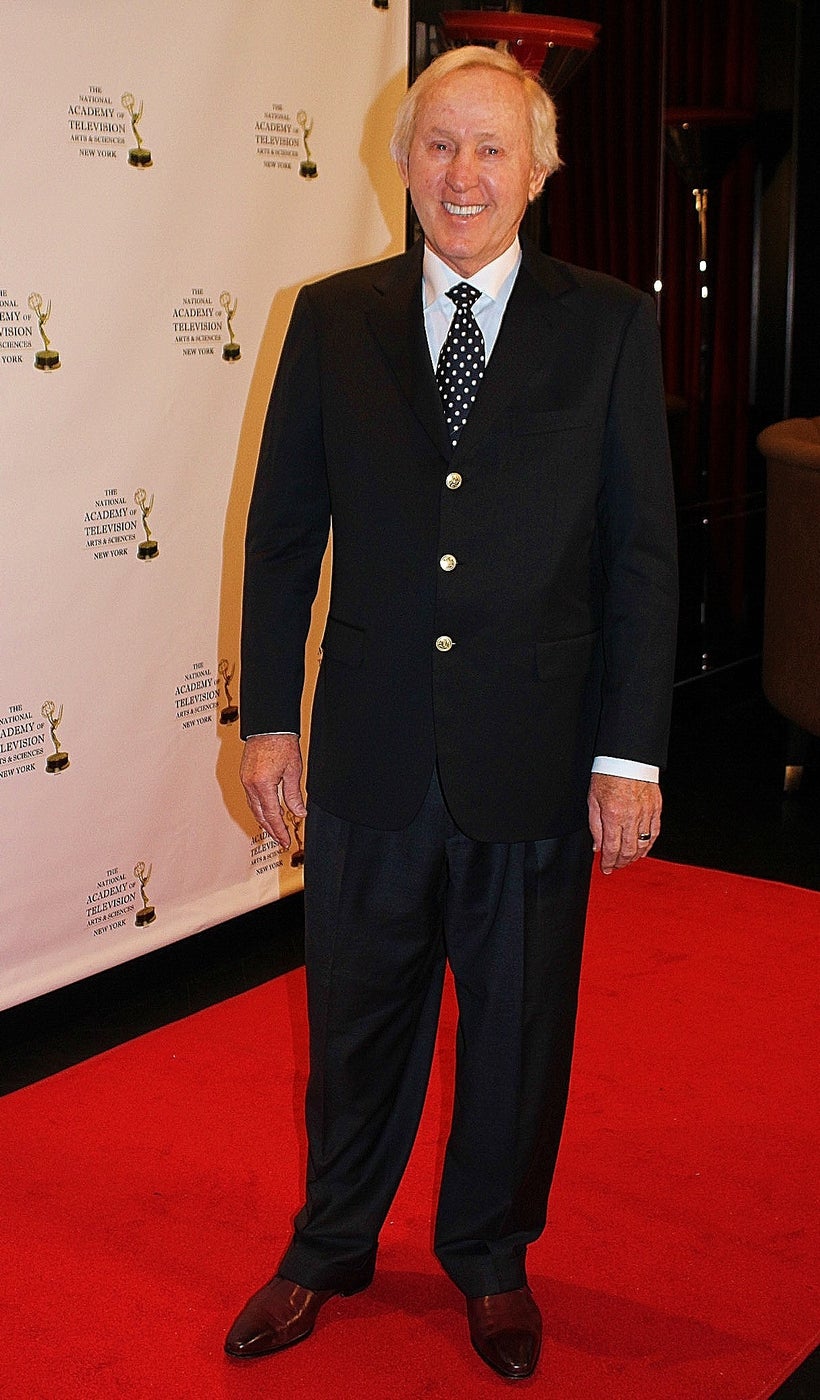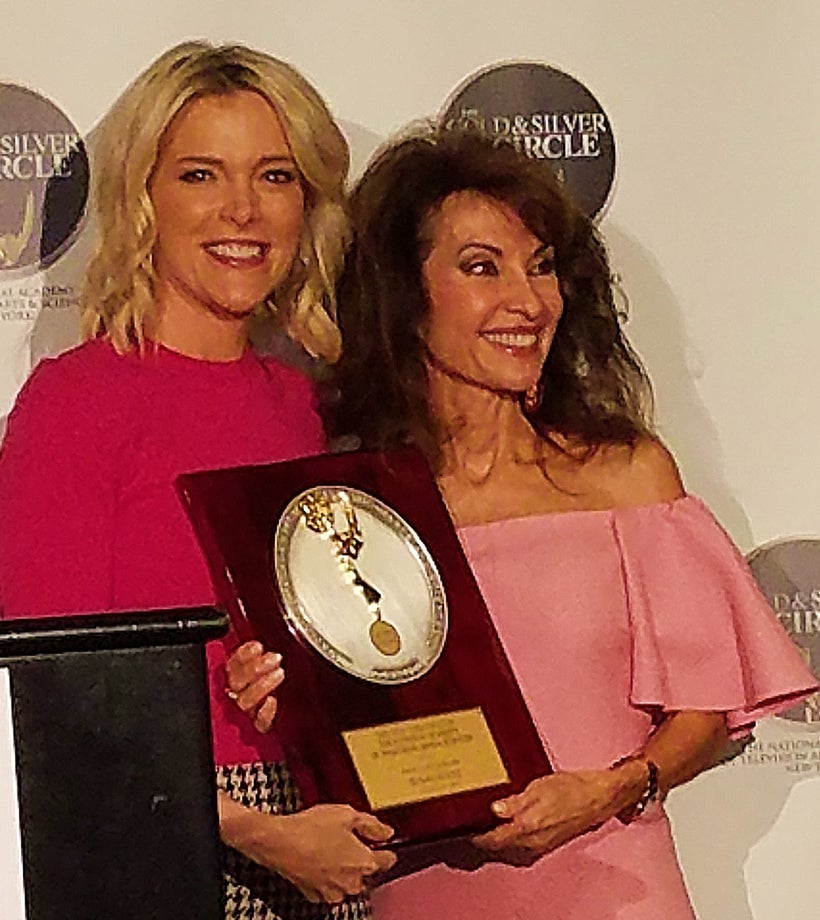 The New York Chapter of The National Academy of Television Arts & Sciences (NY NATAS) conducts activities that cultivate, promote, and encourage understanding of, appreciation for, and public interest in the arts, crafts, and sciences of television.  NATAS is the force behind The Emmy Awards.  For more information, visit www.EmmyOnline.org.