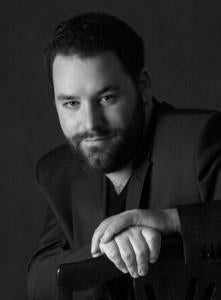 (This article originally appeared on The Huffington Post on 1/9/17.)
Like the epic crescendo that bridges the third and fourth movements of Beethoven's 5th Symphony, Dublin-based singer Graham J. is steadily gaining momentum as one of the most gifted and most unique singer/songwriters in his native Ireland— and beyond! To be fair, he started off life with a rare advantage. The charismatic chanteur is a counter-tenor: a male singer with the highest adult singing voice. Indeed, it's quite a shock to hear the ethereal notes that emanate from this burly, bearded guy who stands over six feet tall. Graham's organic talents, however, are equally matched with his meticulously polished and truly bewitching delivery. His sound is delicately intricate and multi-dimensional, and he's able to hit some astonishing aural heights. Listen to his version of Joni Mitchell's iconic hit Both Sides Now, in which he imbues an appropriately mournful tone, if you want proof. On his new album Wild Is…, Graham brings a high-end cabaret vibe (Dimly lit, but always elegant…) to a wide variety of musical gems. The album features Graham's luscious version of David Bowie's 1971 Life on Mars, as well as a campy and delightful take on the enduringly popular classic Bei Mir Bistu Shein. But perhaps the emotional highlight of the album is I Miss You Most On Sundays, which hauntingly yet beautifully reflects the singer's own lament at having lost a partner to suicide in 2013. That was only one of many crippling lows which Graham J. had endured. In 2008, he suffered three strokes, and underwent 12 hours of surgery to save his life. He recovered completely. The singer has been very open about his health and personal struggles, motivating others with his own inspiring story of survival through performing.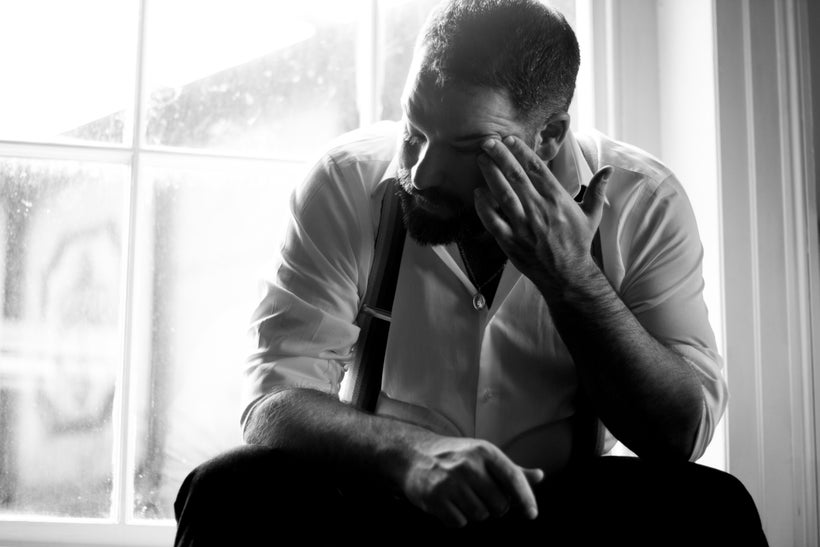 Graham J. is about to get acquainted with his American fans and fans-to-be in a big way. The singer will be bringing his impressive talents to New York City for one night only, on Friday, January 26, at Manhattan's Laurie Beechman Theatre with his show Graham J. Live from Broadway. The hirsutely handsome singer took the time to speak with me about his musical influences, what audiences can expect at his New York show, and much more…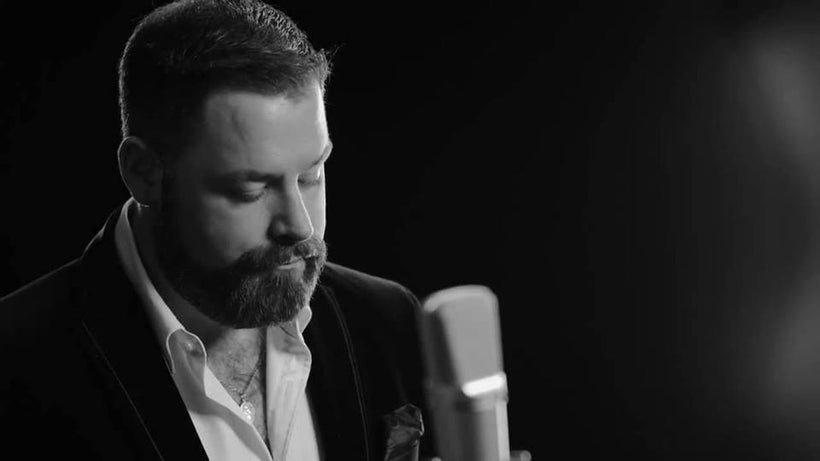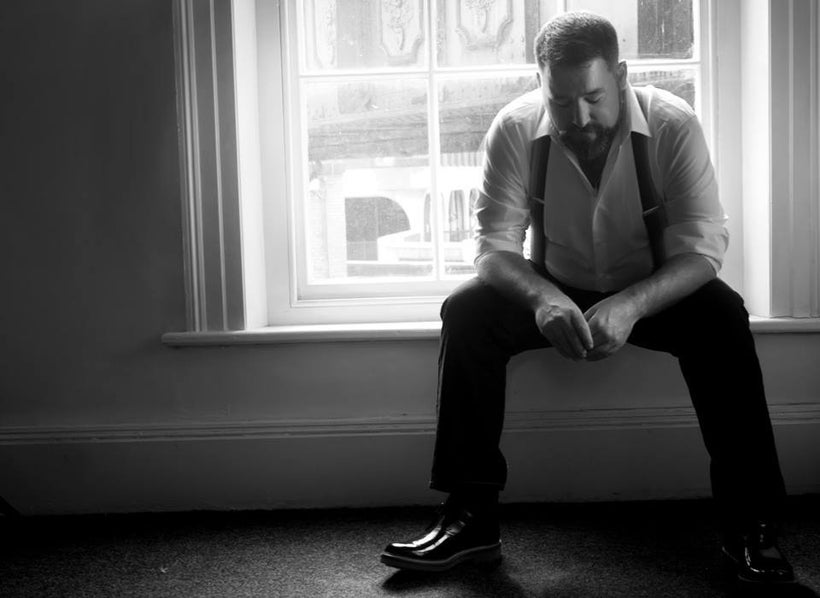 JR: Hello, Graham! Thank you for speaking with me! Congratulations on your upcoming show at New York City's Laurie Beechman Theatre. Without giving too much away, what surprises do you have in store for us?
GJ: Hello Jed, thank you for taking the time to interview me. Your readers can expect an eclectic mix of music. The show includes some of my own original songs, some standards, and some reworked contemporary songs. I like to talk to the audience and explain where each song comes from and why I chose to sing it. The audience is basically given an insight into the madness that runs around my head. The show moves between moods. You'll laugh, you'll cry, and hopefully you'll laugh some more.
JR: That sounds wonderful! Will this be your first time in New York?
GJ: No, I've been to New York twice before. I went on a holiday to see it and I spent a few weeks there studying singing with the American Counter-Tenor Drew Minter.
JR: In a previous interview, you spoke about your musical influences: how you listened to the great jazz artists from Harlem, and were "raised on a diet of jazz divas, crooners, Broadway show tunes and opera". That must have been different from what the other kids in the neighborhood were listening too! (Laughs) Did this make you stand out a bit?
GJ: That, and the fact that I'd waist-length, black, curly hair. I was really into Anne Rice as a teenager. Seriously though, I think I did everything in my power to deliberately stand out. I was teased mercilessly for having a high voice and for being into Music and Drama. I loved getting lost in music. I was always drawn to torch songs. Divas and crooners were able to reach me on so many levels. My school was an extremely oppressive, über-masculine environment. I knew I was different to the other boys. I was very aware of my sexuality, so I played with it to make the other boys question theirs. I suppose it was like reverse psychology. If I was going to be damned for being different and turned into an outcast, I figured that I may as well embrace it.
JR: Amen to that! So… as a counter-tenor, you have one of the rarest voices for a male singer to possess. When did you realize that this was a very unique gift?
GJ: I was seventeen, six feet tall, and singing soprano next to a load of kids. I kinda figured something was up! (Laughs) "At Seventeen I learned the truth…" (Laughs) What really happened was, I was attending a vocal competition. The adjudicator approached me afterward and told my mother and I that he thought I was a counter-tenor and not a treble. He said that given my age, the size of my voice, and the rich timbre, he was fairly certain that my voice had broken. He recommended me to a series of teachers for opinions. After school I went to college to begin serious training.
JR: What's the greatest thing about performing for a live audience?
GJ: For me, it's connecting with them. When I feel our energies merge and that we're all having a shared experience. I literally feel the energy coming across the footlights. It's the greatest thing. Time stands still for me. It's like a Divine communion. The energy from the audience frees something from deep inside me, and I just feel free to give them everything I have.
JR: I have to admit: Hearing such an elegant voice coming from a strapping, beary guy like yourself took me by surprise! Do you often get that reaction?
GJ: Thank you for that lovely compliment. When I was a classical singer, I used to get it much more. The repertoire tended to lie a lot higher. I didn't use as much chest voice as I do now. It used to make me laugh to see men unconsciously crossing their legs in the audience. Now I sing over a much wider range, so the extreme high notes are used more for colourful effects.
JR: While we're on the subject: How do you feel about being called a "Bear"?!
GJ: I've embraced it. I was always attracted to bigger hairy guys. I'm very well built and long ago lost the battle with the razor. Embracing my inner Bear set me free in a lot of ways. I realised no matter how many times a week I work out or how strict I am with food. I'm always going to be a big hairy bloke. I could drive myself mad shaving and dieting, or I could enjoy my life. I eat sensibly, walk 10 K everyday, and attend pilates and yoga several times a week. As a result, I've become much more body confident and positive.
JR: That's awesome! So, your album Wild Is… features a wide variety of songs from a diverse lineup of songwriters— but you make all these songs your own with your distinctive style and delivery. Which of the songs on the album is most personal for you?
GJ: I'd have to say it would be I Miss You Most On Sundays. The song was written for me by Barry Grace after the death of my partner Declan. Declan sadly lost his battle with depression in 2013. His passing was a major wakeup call for me. It made me evaluate what was and wasn't important to me. It spurred me on to leave classical music and to become the artist that I've always wanted to be. Barry sadly passed away after a protracted illness in December 2016. He had become one of my greatest supporters and mentors. He also pushed me to write my own music. I Miss You Most connects with a lot of people, as it's such a human song. We can all relate to it.
JR: Yes, we can. Now, you've been very open about the challenges you have faced in your life through the years, such as some serious health issues. What gave you the strength to get through these rough times?
GJ: This may shock people but I have a very strong sense of faith. I no longer subscribe to a particular religious dogma but I genuinely believe that something greater than all of us is at work. Sometimes my faith is considerably tested but if I centre myself and listen. I usually end up where I'm supposed to.
JR: How true! To state the obvious, there are a lot of people of Irish descent living in the United States, including myself. But it's a safe bet that most of us haven't visited Ireland yet, and may never! What would surprise most Americans to know about Ireland and about Irish people?
GJ: I think most American's would be surprised to learn how cosmopolitan Ireland has become. We've advanced as a society so rapidly over the last few years that we're much more sophisticated. Thankfully though, we've still retained our friendliness.
JR: Agreed! (Laughs) So, lastly… What are Graham J.'s New Year's resolutions for 2018?
GJ: I released an EP of original songs a few months ago. It's called "Love Lies Bleeding at My Feet. It's given me the impetus to keep writing my own music. I started writing a musical about Oscar Wilde. I hope to keep working on it. I've also bought a guitar. Learning to play has been an ambition of mine for several years. Hopefully this will be the year.
JR: I have high hopes that it will be! Thanks, Graham!