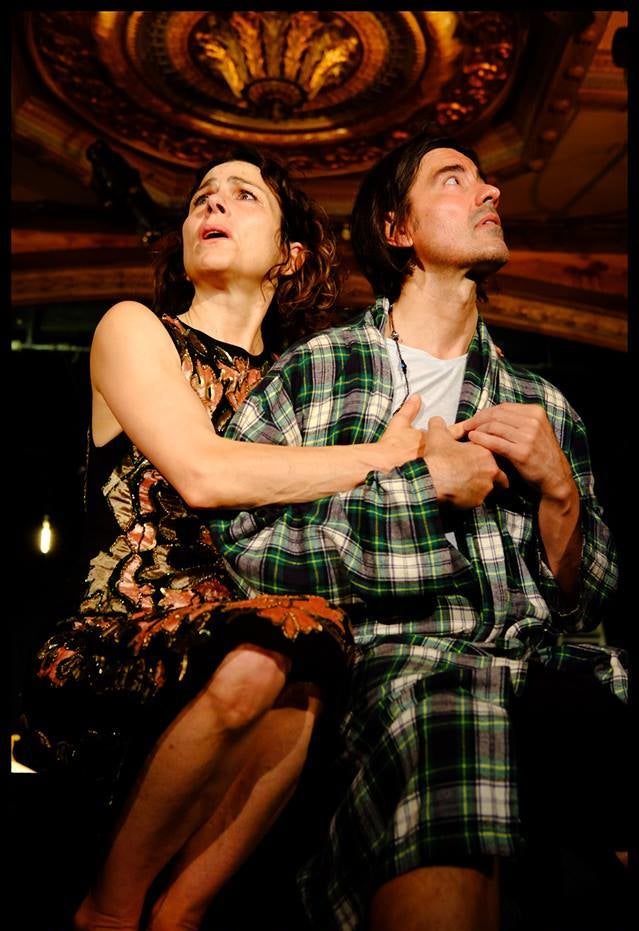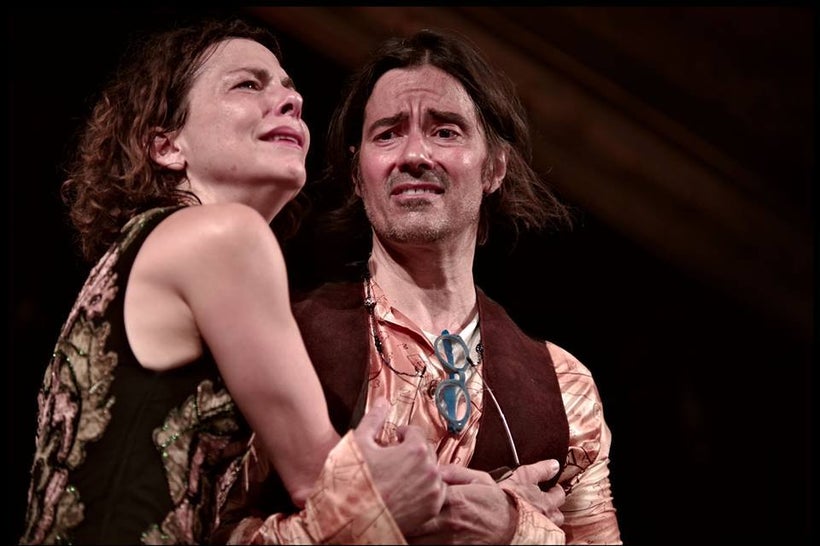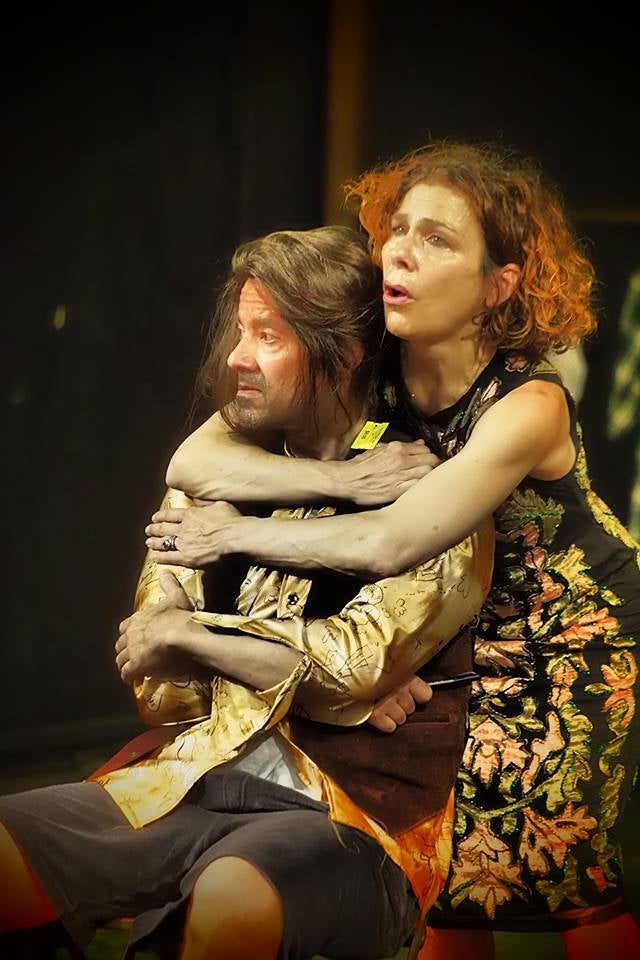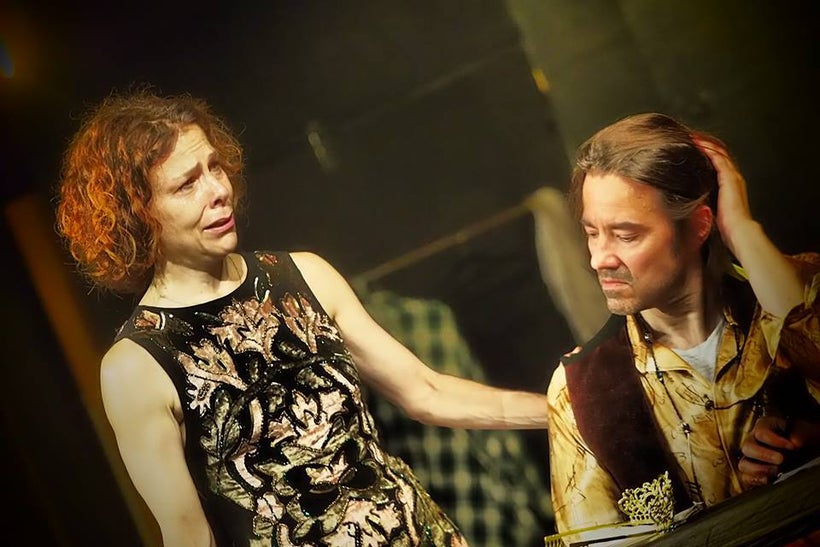 (This article originally appeared on The Huffington Post on 7/10/17.)
Unlike so many of Tennessee Williams' earlier and more famous works, The Two–Character Play has been only rarely produced since its unveiling in the late '60's. This off-beat mindf**k of a play premiered in London in 1967 and eventually found its way to Broadway in 1973, under the alternate title of Out Cry. Considered to be quite experimental at the time of its release, audiences didn't quite know what to make of it.The Two-Character Play remains enigmatic and even disturbing to this day. Interestingly, it's also known as one of Williams' personally favorite works, and one whose autobiographical aspects won't be lost on his enduring fan base in 2017. But more about that later… Fifty years after its premiere, Playhouse Creatures Theatre Company'sprovocative new version of The Two–Character Play, directed by Austin Pendleton, is enjoying a revival at The Duo Multicultural Arts Center in New York City's East Village. The theater itself, originally built in 1889, has been only minimally re-structured throughout its history. The vintage style of its stage, combined with the intimacy of the space, works very well for creating the unique atmosphere of this Tennessee Williams rarity.
The two characters of the play's title are brother and sister Felice (Joseph W. Rodriguez) and Clare (Irene Glezos). The pair have created and are acting in a play known only as (Get ready…) "the two character play". Their piece is a Tennessee Williams-like (ahem…) story of a very dysfunctional Southern family, with a murder/suicide and its tragic aftermath for the two surviving young children. It's a seemingly ongoing work in progress. But from what we see, their show isn't going well. Their theater company has abandoned them. Props are missing. The press skipped out. Even the audience has stayed away. Very slowly, we start to wonder just how closely— if at all— the duo's production mimics the real life story of Felice and Clare. It does indeed become apparent that these siblings are living in some type of isolation, both in their theater world (Clare describes their setting as "an unheated dressing room, in a state theater, in a state unknown") as well as in their south-of-the-Mason Dixon line town, where they are shunned with the scarlet letter "S" for "scandal". When Clare asks, "When are we going home?", Felice tellingly responds, "Our home is a theater wherever there is one".
In a distinction from previous recent incarnations of Williams' play, the creators of this version of The Two-Character Play do offer some creative clues as to when the "real" world of these two characters ends and the "fantasy" world begins— or vice versa. Rodriguez' Felice, when we first meet him, speaks in a grandiose, overly dramatic style so common among, shall we say, "theater people". He adopts a Southern drawl for his character in their play. Likewise, Glezos' Clare abandons her scrappy attitude when she becomes her "fictional" counterpart— becoming a vulnerable, emotionally fragile child-woman. It's a type so often seen in many of Williams' famous works. Regardless of how closely some shrewd audience members will analyze Felice and Clare (and regardless of how much exposition director Pendleton is willing to give us…), the line between what is performance and what isn't is V-E-R-Y blurred. Reality becomes subjective. Are Felice and Clare really just rehearsing the lines for their ill-fated two-character play, or are they lost in a mutually co-dependent bubble of their own creation— propelled by emotional instability and/or post-traumatic stress disorder?
Rodriguez and Glezos are excellent. These two attractive and charismatic actors transform themselves— via costume and, more importantly, supreme acting ability— into two fascinating (while not exactly likable) individuals who go from harmlessly eccentric to disturbingly unhinged as the play moves along. Alongside the characteristically wordy nature of Mr. Williams' plays, even Rodriguez' and Glezos' wordless acting is simmering with tension. Glezos' Clare, in particular, wears her angst on her face. The central force of The Two–Character Play, however, is the relationship between the equally tempestuous brother and sister. It's an intense dynamic, marked by alternating co-dependency and cruel antagonism which borders on abuse. There's also more than a hint of anotherdisquieting aspect to their relationship which the audience will pick up on. Adding another dimension to this complex family portrait are the parallels between the siblings in The Two-Character Play and Williams' own life, most markedly the relationship between Williams and his oft-discussed mentally ill sister Rose.
As mentioned before, The Two-Character Play remains one of Tennessee Williams' most challenging plays. Just how challenging will depend on how much the audience members are, for lack of a better word, "sucked into" the claustrophobic, possibly delusional world of the titular two characters. The talents of the actors make that an easy task; you can't quite take your eyes off them. The bottom line is: Expect great acting and searing psychodrama laced with dark humor. But one thing you shouldn't expect is a nice, neat resolution. Be sure to find a cool place to go after the show for the inevitable post-performance discussions and debates (and, for the emotionally fragile, psychotherapy too…).
Playhouse Creatures Theatre Company's The Two-Character Play, directed by Austin Pendleton, continues through Sunday, July 16th, at The Duo Multicultural Arts Center, 62 East 4th Street, New York City. Visit www.PlayhouseCreatures.org for more information and tickets.