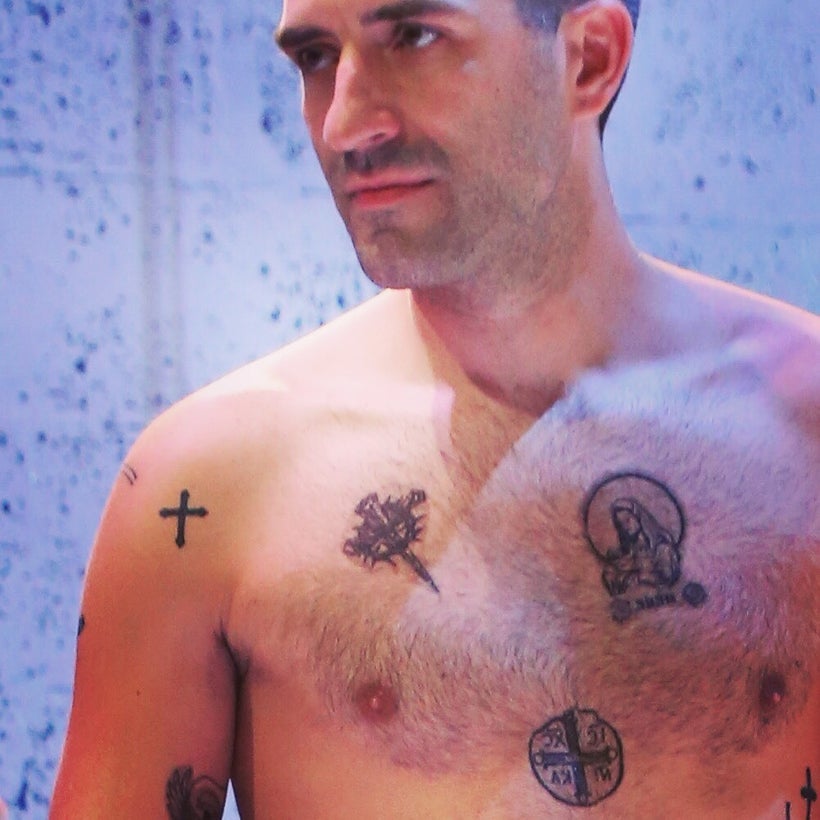 (This article originally appeared on The Huffington Post on 10/31/17.)
First performed in 1664, Tartuffe is one of the most famous comedies by French playwright/actor Molière. The play's titular character is a larger-than-life, self-proclaimed "holy man" who uses his idiosyncratically seductive charms as well as the word of God to disrupt a well-to-do family in mid 17th-century Paris. Tartuffe was considered controversial for its bold exploration of Christian fanaticism. Both the French monarchy and the Church had their say… and, ultimately, both of them affected the play's place in theatrical history.Tartuffe's serious themes about religious hypocrisy— in this production, perfectly embodied in a passionate scene between John Lenartz' Orgon and Ariel Estrada's Cleante— are more relevant than ever 353 years later.
Phoenix Theatre Ensemble's new production, directed by Craig Smith, retains both the humorous and the more austere aspects of Moliere's play via David Ball's 1998 adaption. This Tartuffe features some some seriously witty dialogue that occasionally erupts into outright hilarity. The play is bolstered by a youthful, energetic cast and production team who simultaneously honor the source material, yet who also delight at sneaking in a modern sensibility. As said before, Tartuffe is indeed a comedy, but with serious themes: specifically, the phenomenon of how blind allegiance can trump everything else, including family ties. The first character we meet is Madame Pernelle (Eileen Glenn), the grande dame of the family who praises the "holy man" Tartuffe while eagerly sounding off about "sin": She chastises one character with, "Your shameful appearance, needs my interference! You paint up your face, you wear frou-frou and lace!" Commenting on her daughter-in-law Elmire's, shall we say… "generous" bust (which becomes something of a character of its own…), the sanctimonious granny hurls, "God finds it gruesome, how you show off that twosome!" Hey, wait… that rhymes! Yes, folks: Moliere's play was written entirely in twelve-syllable lines of rhyming couplets. Honoring the author's original version, this delectable adaption incorporates passages of rhyming couplets with its "traditional" dialogue— which, incidentally, is just as enjoyable.
But back to Tartuffe. He's the character who we only hear about, but don't actually see until almost an hour into the running time when he (Josh Tyson) finally appears on stage, chanting away with his loyal acolyte Laurent (Oscar Klausner) by his side. Orgon, the head of the family, thinks that Tartuffe is a savior, protecting him like an adoptive father while also adhering to every word he says. Others, however, are resistant to this mystery man's charms. Orgon's brother-in-law Cleante tries to give the patriarch some smart, common sense advice. Orgon responds by calling him, disparagingly, an "intellectual", an "atheist", and an "intellectual atheist… the worst kind!" Orgon's muscly son Damis (Matt Baguth), with the snarl of a pit bull and attitude to match, is not as mannered; he's eager for a fist fight with Tartuffe. But perhaps the most vocal about this man who came to dinner and never left is the sassy family maid Dorine (Morgan Rosse). She calls Tartuffe "a shrouded rogue", "a toad in priest's robes", and worse. Still, Orgon is blindly loyal to his guest, delivering seemingly endless passages about his virtues to anyone who will listen. Worst of all, Orgon is willing to have his pretty, innocent daughter Mariane (Alicia Marie Beatty) split with her kind, handsome fiance Valere (Wesli Spencer) to marry Tartuffe instead. (For the record, Mariane would rather go to a convent…) When Damis finally unleashes his rage on Tartuffe, Orgon responds by disowning his own son. Rounding out the cast of characters is Orgon's wife Elmire, played perfectly by Elise Stone. Elmire allows Tartuffe to seduce her, in an effort to see if this holy man is really holy— or just full of holes. What results is a game of cat and mouse that's pure French farce… as well as being the comedic highlight of the show.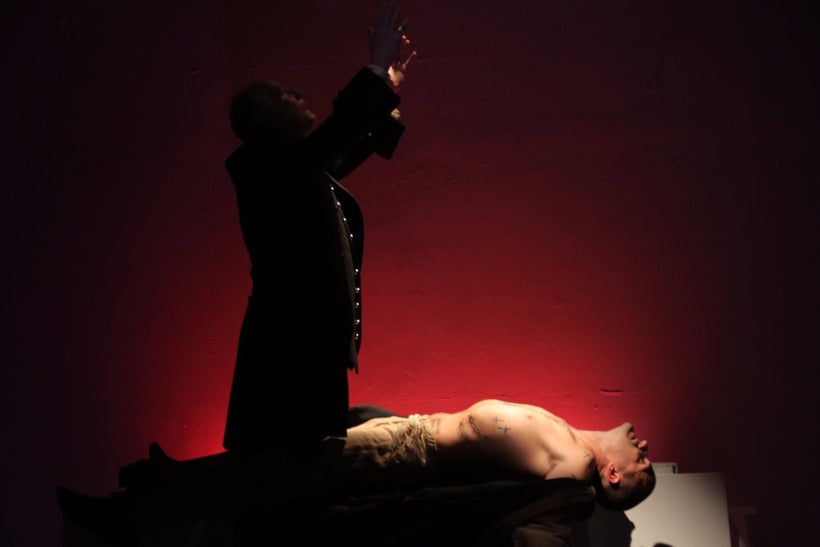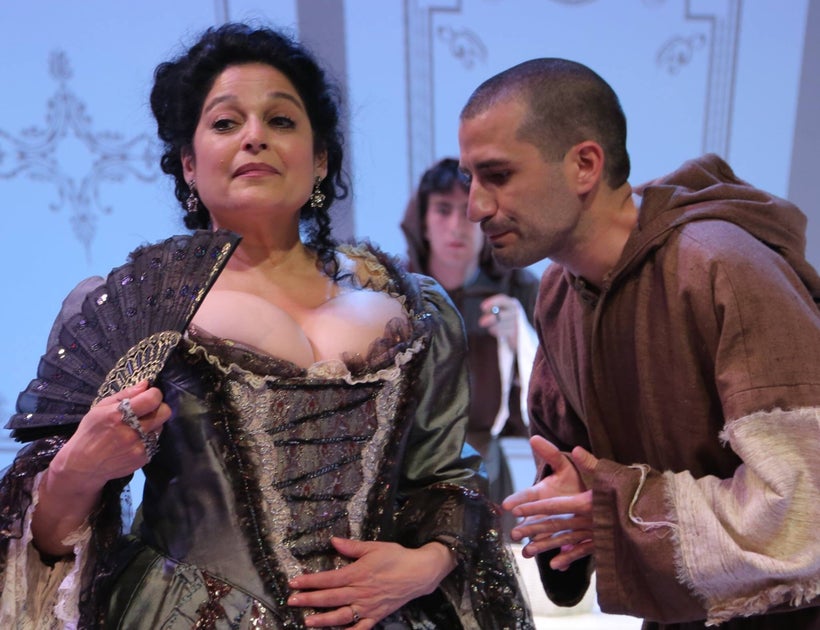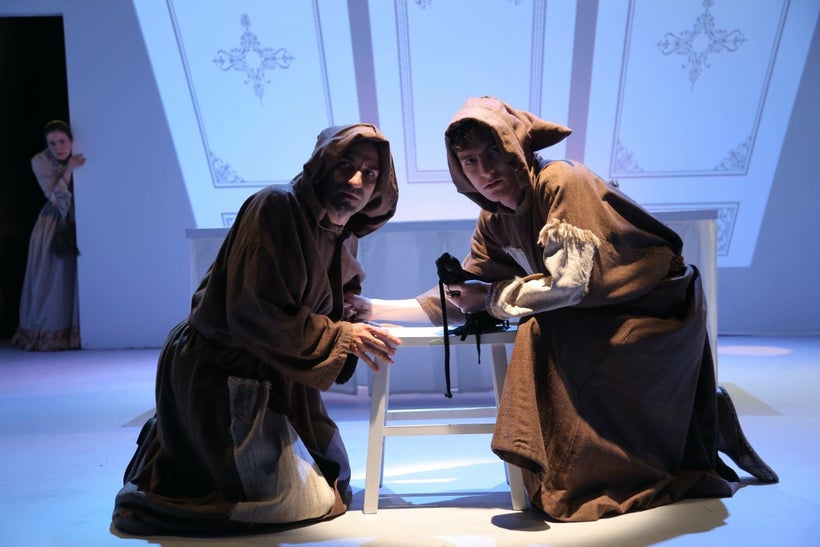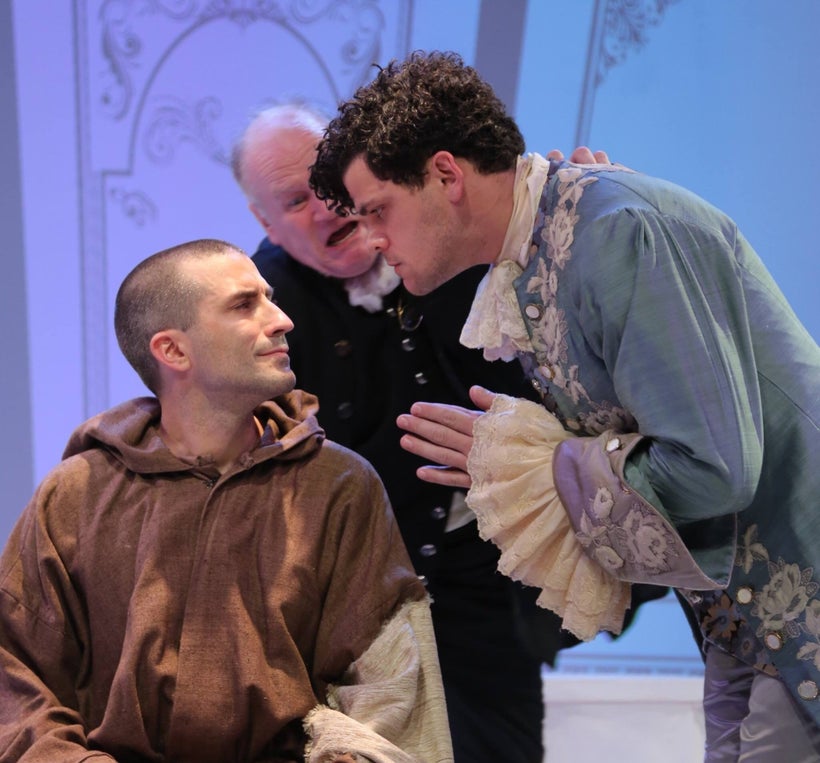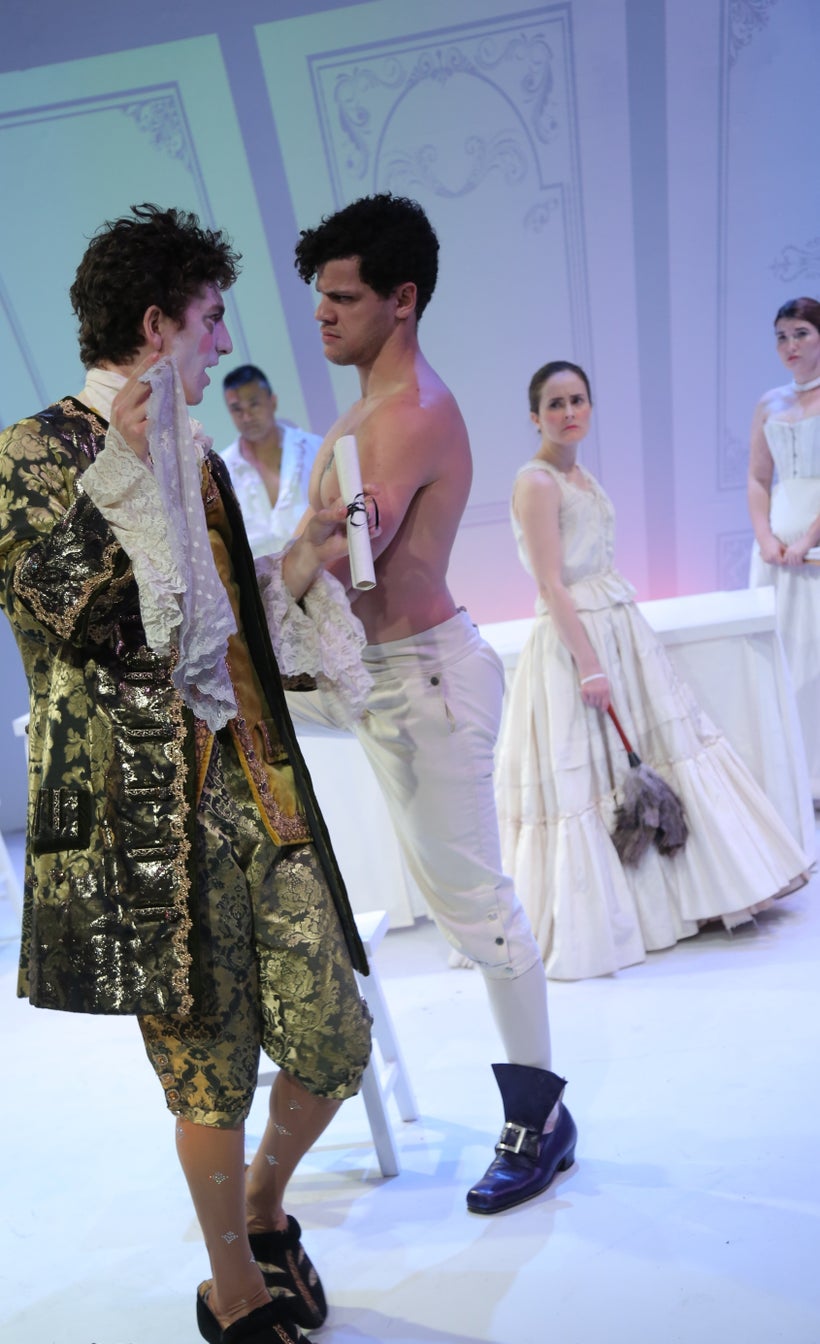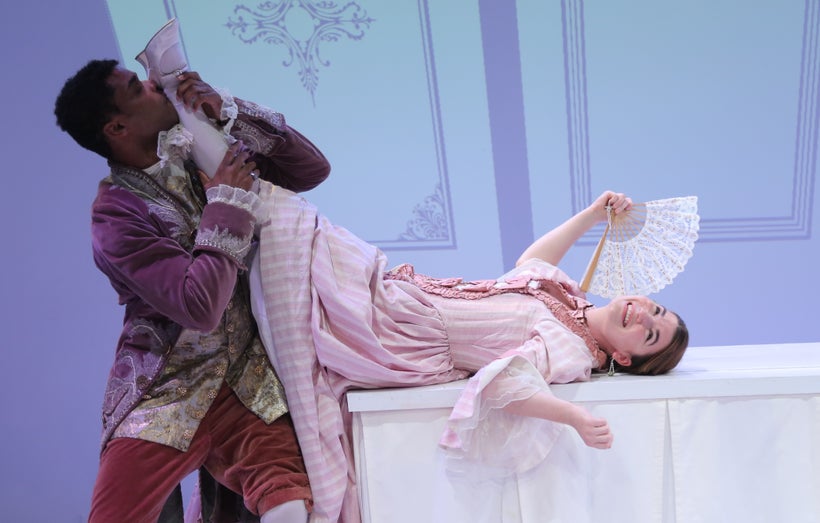 Secrets begin to be revealed, hidden motivations are discovered, and the truth begins to show. Still, some of the characters hold out their questionable allegiances until the very end. In keeping the original intent of the author as well as the play's history intact, there are multiple conclusions in this piece— including one which may be hard for the audience to swallow. But ultimately, justice does get served. The very last scene ostensibly makes a statement about the true tenets of religion and faith, even though not a single word is said.
The entire cast of Tartuffe is excellent, and director Smith gives every actor their chance in the spotlight. This ensemble is not afraid to go over the top when it's called for. As the central character Orgon, John Lenartz is intense in his depiction of man whose faith has reached a fever pitch; watching his character's fanaticism is patently funny but also bordering on disturbing at the same time. As Dorine, Morgan Rosse is a comedic revelation. In a smaller but showy role, Oscar Klausner also shows true wordless comedic expertise as the mostly silent Laurant (He appears later on as a burlesque-style messenger.). As Elmire, Elise Stone plays the dutiful wife whose restrictive corsets of the time period can't restrict a wild-eyed spirit that seems aching to bust out. This reviewer, at least, wondered early on if Elmire would eventually succumb to Tartuffe's inked charms. (I won't reveal…) And, speaking of Tartuffe… Josh Tyson has the challenge of portraying the play's most complex role: a man who is highly revered by some and savagely maligned by others, who's quoting the Bible one minute and baring his tattooed chest the next. Tyson plays the difficult role extremely well… and like the rest of the cast, he's not afraid to take the play's over-the-top humorous moments and run with them.
A final shout-out must be given to costume designer Debbi Hobson, who gives loving detail to the characters' elaborately individualized and well-fitted garments. Even when the cast is clad in their nighttime sous-vêtements in Act 2, it's all done with style.
Phoenix Theatre Ensemble's Tartuffe continues through Sunday, November 12th, at The WIld Project, 195 E. 3rd Street, between Avenues A & B, New York City. Visithttp://www.PhoenixTheatreEnsemble.org for showtimes, tickets, and more information.